Yaz Birth Control
Pseudotumor Cerebri Lawsuit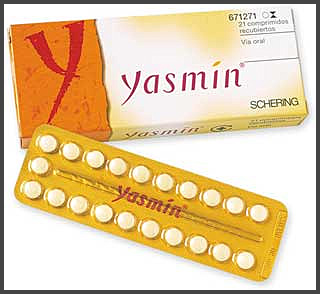 Birth Control Lawsuit
Our law firm is evaluating claims for a birth control lawsuit where users of birth control develop Pseudotumor Cerebri, also known as False Brain Tumor. This is a condition where pressure inside the skull increases and appears to have symptoms similar to having a tumor. Although a tumor is not present, the symptoms are similar and include changes in vision, headaches, forgetfulness, dizziness, ringing in the ears and reports of depression. If you or a loved one has suffered from Pseudotumor Cerebri conditions after taking birth control, you may be entitled to financial compensation and should contact our law firm.
Pseudotumor Cerebri is known as high intracranial pressure caused by poor absorption of cerebrospinal fluid. This condition has also been called 'false brain tumor'. The condition and symptoms are is similar to having a tumor, when a tumor is not present. Reports indicate this benign intracranial hypertension is more common in women between 20 and 50 years old.
---
Consult A Lawyer on Legal Issues
We encourage you to contact us at 888-529-4688 to discuss your Yaz® Pseudotumor Cerebri case with an experienced personal injury and wrongful death attorney.
» Please e-mail Andrew E. Steinberg* at: andrewsteinberg@lawyer.com for a free, confidential consultation, or call us at 888-529-4688.
» If the inquiry is accepted for further review, you will receive a prompt response (usually the same day or by the next business day).
---
Consult A Doctor On Medical Issue
The Steinberg law firm does not intend, by this web site or otherwise, to dissuade anyone from taking medication without their doctors' approval. Please consult your doctor, not your lawyer, on matters relating to your health. It could be dangerous to stop taking medicines, especially abruptly. Patients should talk to their physicians to decide whether the benefits and risks of taking birth control make it the right choice for them.
---
Trademark Notice: "Yaz" and "Yasmin" is a trademark of the Bayer Group.
The Steinberg Law Firm PC is in no way affiliated with the Bayer Group.
The use of this mark is solely for informational and product identification purposes.