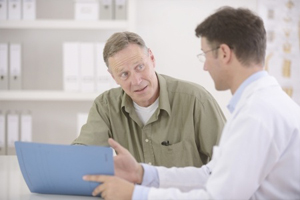 Viagra Now Linked to Melanoma Skin Cancer
The Steinberg Law Firm is currently evaluating claims for a Viagra Melanoma Lawsuit. Reports indicate that men, who use Viagra distributed by Pfizer, have an increased risk of 84 percent to develop fatal skin cancer known as melanoma. Melanoma becomes more invasive as the Viagra drug affects the genetic pathway for skin cancer. If you or a loved one has developed Melanoma after taking Viagra, you may be entitled to compensation. We urge you to contact our law firm today to learn more about the Viagra lawsuit.
Journal of the American Medical Association
The American Medical Association published in their Internal Medicine Journal a study with nearly 26,000 participants that used Viagra had an increase risk of 84% to develop melanoma compared to those that did not use the erectile dysfunction drug. The researchers also adjusted for other potential risk factors such as ultraviolet light exposure, family history of skin cancer, other various kinds of cancer and the report still concluded the participants that used the Viagra drug had an increase risk of 84% of developing Melanoma Skin Cancer.
Viagra Lawsuit Inquiry
If you or a loved one used Viagra and has been diagnosed or died from Melanoma (Skin Cancer), you may be entitled to financial compensation through this lawsuit. If you would like additional information or discuss a potential legal claim or lawsuit, please contact our law office immediately. All inquires and information provided is kept strictly confidential. If the inquiry is accepted for review, you will receive a quick response (typically the same day or next business day).
Consult a Doctor for all Medical Concerns
Please consult your doctor, not your lawyer, on all matters relating to your health. It could be dangerous to stop taking medicines, especially abruptly. Patients should talk to their physicians to decide whether the benefits and risks of using Viagra make it the right choice for them.